We don't have to explain why spending a night with two women is such a popular fantasy! Having two hot models by your side is enough to drive any man crazy, so why not book one of our London duo escorts today?
Duo escorts are double the pleasure and the fun, a sensual experience unlike any other. Do you still need a little convincing? We have five unmissable reasons you should book an evening with our duo escorts to fulfil your ultimate threesome fantasy.
Double the Pleasure
Our busty duo escorts, Anastasia Doll and Leila, are available in Gloucester Road for a steamy threesome beyond your wildest dreams. Imagine their beautiful bodies waiting for you in the hotel room, inviting you in with their sultry looks and sensuous smiles.
With these two fun-loving gals, you can experience double the dose of pleasure. Between them, they can spice up your experience by watching them DFK. Or even better, live out your ultimate porn fantasy and enjoy a PSE (pornstar experience), your greatest dream becoming a reality.
Intimate Fun
Duo escorts can provide a much more intimate and naughty experience than one. Picture your domination fantasy, but instead of one lady busting your balls, how about two? It will surely leave you weak in the knees even thinking about it.
Alternatively, if you want two girls on your arm for a night on the town shame-free, why not go for our long-legged model beauties Noel and Jasmine, who are sure to turn heads wherever you are?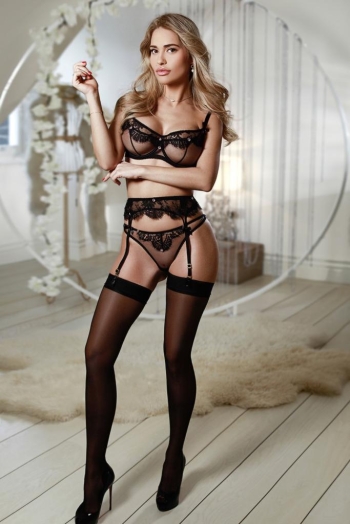 Different Personalities
Nothing livens up your experience with an escort more than a third party! Having multiple personalities bouncing off each other in the same room enhances the electricity in the air, adding to that sense of anticipation and wondering what will happen next with two mischievous girls by your side.
Not only do they have different personalities but different styles to keep the evening fun. Get the best of both worlds with various techniques that even you could not have thought about in your wildest dreams.
Variety is the Spice of Life
Like both blondes and brunettes, and can't decide on which? Why not have both? Jasmine and Noel offer such variety with their looks and positions. Get up to no good exploring each other with these stunning beauties, and you will not be disappointed!
Cost Effective
Booking a duo escort is often more cost-effective than booking two individual escorts at both of their hourly rates. Furthermore, knowing they are available in your desired location saves time and effort trying to piece together two women who duo in your area!
So if you're looking for a good time in Battersea, Daisy and Emilia are the gorgeous English roses to make your duo fantasy come true!
Duo Escort Etiquette
When you are spending an evening with two of our duo escorts, be sure to remember these pointers to ensure you respect both of them, and you all can enjoy an experience together:
Always be respectful and courteous to the escorts.
Do not engage in any activities that could be considered illegal.
Arrive on time for the appointment and be prepared for the agreed-upon activities.
Do not pressure the escorts to engage in activities they are not comfortable with.
Refrain from making inappropriate comments or jokes.
Do not touch or make contact with the escorts without their permission.
Follow the escorts' instructions and be mindful of their boundaries.
Pay the agreed-upon fee before the appointment starts.
Be honest about your expectations and desires.
How do I Book a Duo escort?
Can't wait for your night with two duo escorts? What are you waiting for? Check out our duo gallery to see which gorgeous ladies you can book together, and head to their profiles to arrange your meeting.
Let us know if you have any additional requirements, and our team are more than happy to help you so you have an experience you'll never forget!